In the spirit of the holiday season, FactRight is proud to support the local non-profit Feed My Starving Children, which strives to eliminate starvation in children throughout the world. From March 1, 2020, to February 28, 2021, volunteers have helped the organization pack 267 million meals to meet needs throughout the world, throughout COVID. In December, FactRight partnered with other volunteers at FMSC's facility in Chanhassen, Minnesota, to pack enough food to feed 49 children for an entire year and made a donation to FMSC on behalf of our clients.
In addition, the FactRight analysts completed a due diligence review on a very festive investment opportunity, the Home Alone Single-Family Rental, LP offering. The purpose of the Home Alone Single-Family Rental program is to acquire the Home Alone Movie House in the posh suburbs of Chicago Illinois. This offering is sponsored by Holiday Homes, LLC, which is a real estate company that owns and operates single-family rental properties that were once iconic homes in classic holiday films. FactRight's report addresses property specific concerns related to Kevin McAllister's booby traps, legal and regulatory matters related to the Wet Bandits, the acquisition of a Home Alone NFT, and a host of other holiday treats. In addition, the report covers Holiday Homes' prior performance related to the Christmas Story Home in Cleveland, the Grinch's Cave in Whooville, the Griswold Family Christmas Vacation House in Chicago, and more. You can download the report on the FactRight Report Center or request a copy at info@factright.com.
From our team to yours, Happy Holidays!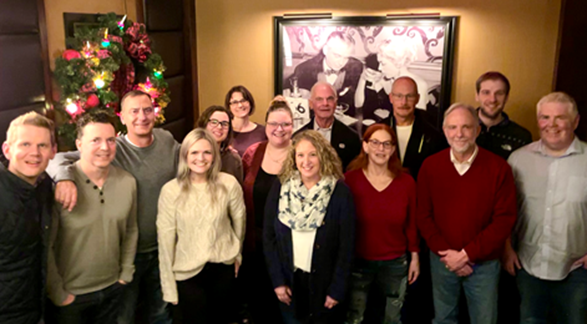 Contact Information:
Co-President