*Olympic Trumpet flair*
How amazing Salt Lake City was!! Thank you all for coming, and I mean ALL. Over 400 total attendees, all! We, the FactRight staff, cannot thank you enough or be more appreciative of your continued support and participation.
Some of the highlights from last week's conference include:
Over 180 wealth managers journeyed to the Grand American Hotel in Salt Lake City. And what a beautiful hotel! Thank you for being such active participants and continuing to ask many questions and start new conversations during our sponsor presentations, panels, and closed-door sessions.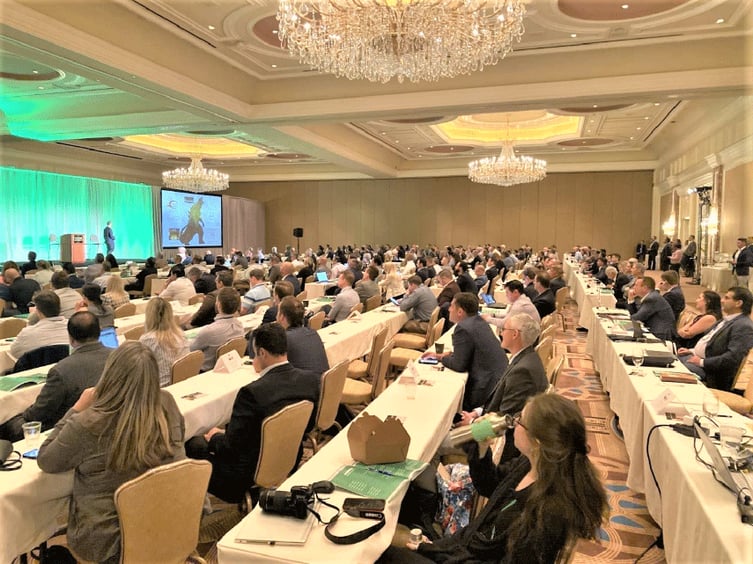 We had 27 sponsor presentations and an additional 28 exhibit sponsors providing information on various investment structures and strategies that helped make the conference informative and effective.

Thank

you to all the product sponsors for your continued support of FactRight and our due diligence events and for providing so much information about your investment products and current market conditio

ns. We were also proud to host more than 40 industry partners, including managing broker-dealers, technology platforms, and trade associations.





FactRight Co-President

Russell Putnam

lit the torch of our Opening Ceremony in Salt Lake City, home of the 2002 Winter Games, welcoming us all to the conference with a celebration of memorable Olympic moments (and that windbreaker. One word: patriotic. Another: retro. I guess three words: Awesomely retro-ly patriotic.). He spoke briefly on FactRight's web-based report center. It features all of FactRight's due diligence reports covering various structures and strategies, including DSTs, QOZs, REITs, Oil & Gas, Interval Funds, etc. If you're looking to access valuable research and analysis on the presenting sponsors featured at the conference, be sure to visit the

FactRight Report Center

, where you can download due diligence reports in full. He also introduced the

FactRight Team

, which will be looking to defend their medals in 2026.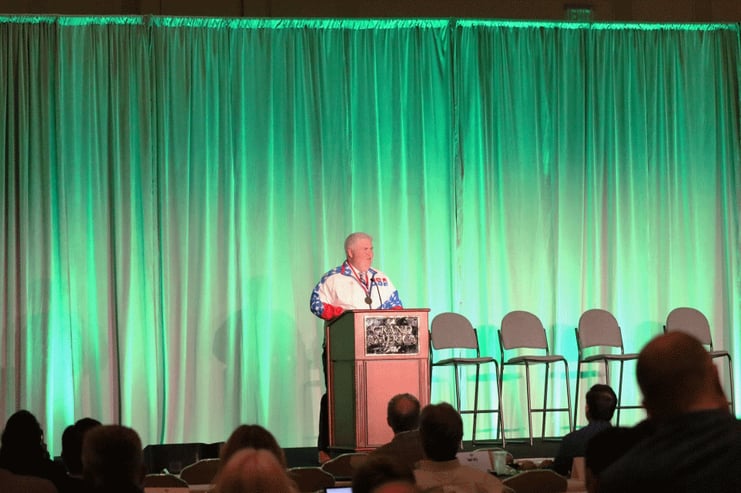 Next, FactRight Co-President and aspiring gymnast

Jake Heidkamp

updated us on market conditions, which set an excellent foundation for our following product presentations. If you liked what you heard from Jake and would like regular updates on significant events for alternative programs, along with other industry news, sign up to request Jake's Weekly Updates straight to your inbox

here

.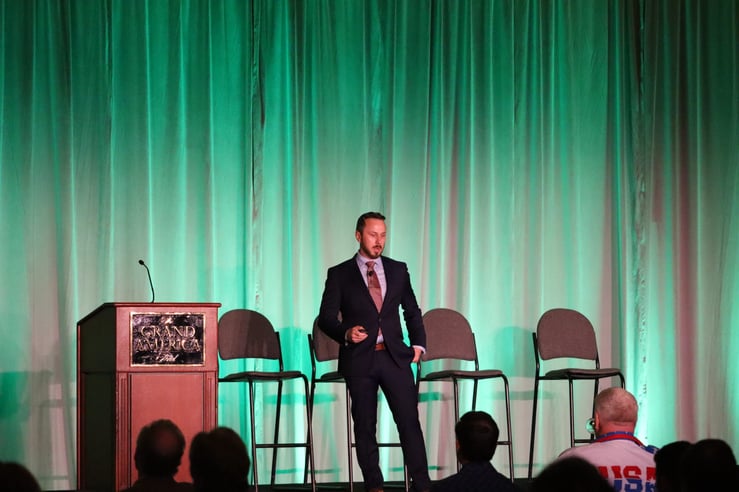 Thank you to the panel moderators and participants for providing insights on future developments in the alternative space. We'd like to recognize and thank our guest moderator

Gina Gombar

, VP of Government Affairs & Associate General Counsel of the

Institute for Portfolio Alternatives (IPA)

, and her panelists for their discussion on legislative and regulatory policy issues wealth managers and sponsors need to know. Additionally, FactRight led a conversation on key trends in real estate finance in the current elevated interest rate environment with some of the industry's key players, including executives from

DLP Capital

,

Fairbridge Asset Management

,

Peachtree Group

, and

NexPoint

.





The happy hour in the beautiful courtyard on Monday featured a whisky-tasting sponsored by

Phoenix American

and a trick roper. The Tuesday happy hour, sponsored by

The True Life Companies

, featured a Utah beer tasting and avalanche rescue dogs. The question isn't why would you have a trick roper and avalanche rescue dogs at a financial services reception, the question is…why wouldn't you?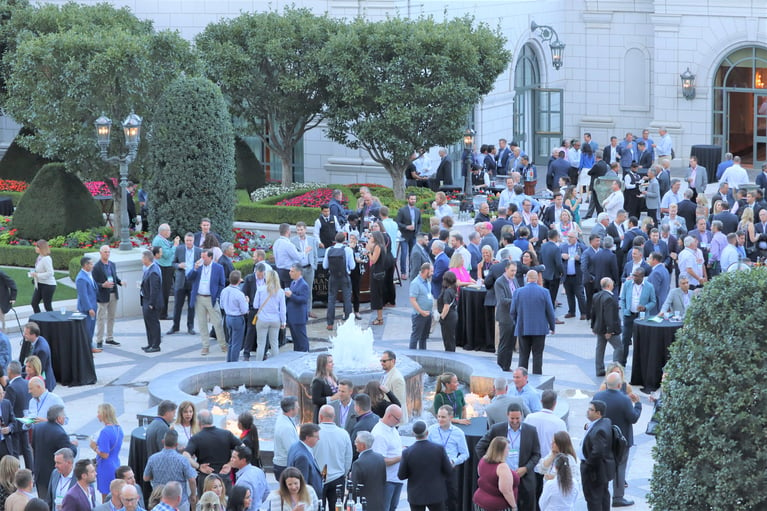 Additionally, thank

Arcis

for the caffeine via the espresso bar,

Legacy Investment Advisors

for the late-night snacks in the gift box, and

Croatan Investments

for the hotel key cards.





Thank you to all who attended and made our Annual Due Diligence Conference in Salt Lake City a success! We hope to see you all (and more!) at FactRight's next event, our

RIA Spring Due Diligence Conference

this February 28 - 30, 2024, in Scottsdale, AZ. Stay tuned for more details - registration opens in December 2023!





We'd also like to remind you that our due diligence support is always available. If you have any questions regarding the information covered at the conference or any other due diligence inquiries, please don't hesitate to reach out to

FactRight's team of analysts

. Also, be sure to be sure to check out the resources below, available to you at

factright.com

.