Each quarter, FactRight publishes sector insight reports regarding the various facets of commercial real estate. These sector insights help broker dealers and RIAs stay informed about the health of each commercial asset type, as well as assess which real estate-related alternative investment products may be right for their platforms. Below are a few key takeaways from FactRight's Q4 2017 sector research; if you want to learn more, you can download the full-length sector insight reports from FactRight's Report Center.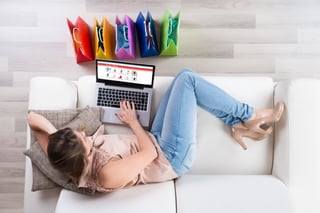 E-commerce currently accounts for 9.1% of total retail sales, up from 8.2% a year ago, and is projected to account for over 10.0% of total retail sales by the end of 2018 (Cushman & Wakefield). Moreover, e-commerce sales have increased 15.5% year-over-year, dwarfing the 4.3% growth recorded for total retail sales over the same period. In the short term, the retail market is expected to be buoyed by healthy consumer confidence, the strong labor market, and rising wages. Longer term, the demand for brick-and-mortar retail space—especially at malls—will continue to be challenged by the rapid growth of, and structural shift towards, e-commerce.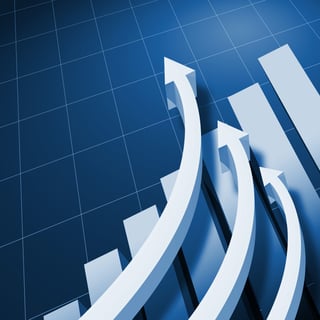 Once again, the industrial sector has earned the title of MVP ("Most Valuable Property"), outperforming every other facet of the commercial real estate industry in 2017. According to Green Street Advisors' Commercial Property Price Index (published in January 2018)—which reports a time series of unlevered U.S. commercial property values, based upon the prices at which commercial real estate transactions are currently being negotiated and contracted—industrials reported the greatest positive property value growth (+9%) over the past 12 months, outperforming all other major facets of commercial real estate. As a point of reference, the healthcare (+4%), office (+3%), lodging (+2.0%), and apartment (+1.0%) sectors all reported positive property value growth over the same period, while malls (-11.0%) and strip retail (-3.0%) reported negative property value growth.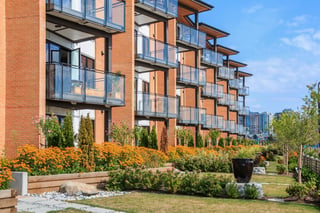 A robust labor market, favorable demographic trends, household formation, and elevated single-family home prices have supported the addition of 1.4 million apartment units to the national economy over the last five years (Marcus & Millichap). Although we began to see the multifamily sector moderate throughout 2017, the fundamental drivers supporting apartments remain intact and the overall outlook for the sector remains positive. As we head into 2018, the multifamily sector is expected to continue to moderate at a gradual, healthy rate; with that said, it is important to note that the extent to which moderation trends affect different areas of the country will vary significantly, and will be exceedingly dependent upon the individual supply and demand dynamics found within each submarket—mirroring the significance of the well-known real estate idiom "location, location, location".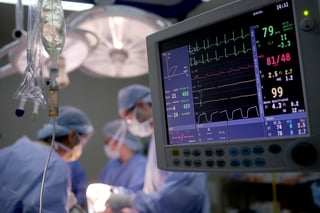 Between 2016 and 2025, the number of people aged 65+ in the United States is projected to increase by nearly 32%; while this demographic segment is expected to expand more precipitously in southern regions—with markets like Orlando growing at clip more than double the national rate (+67%)—the demand for a broad spectrum of healthcare-related products, services, and real estate is expected to markedly increase on a national basis going forward. Moreover, as patients increasingly value affordability, convenience, and flexibility, the demand for walk-in-centers, urgent care centers, and various other outpatient medical facilities will continue to rise. Oppositely, the demand for large hospitals and healthcare systems, which are historically more inflexible and expensive, will continue to decline.
Hurricanes and Rising Incomes Drive Demand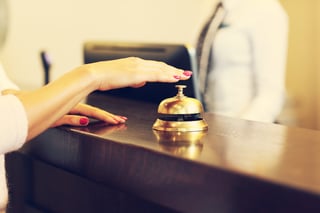 In the wake of Hurricane Harvey, demand for hotels in Houston increased by 31.1% in the fourth quarter, which is nearly double the demand growth it experienced in the previous quarter (+16.5%) and the largest demand spike reported across the nation. Not surprisingly, the same type of phenomenon took place in Florida following Hurricane Irma, with substantial demand jumps in West Palm Beach (+12.0%), Miami (+9.1%), and Orlando (+8.1%) throughout the quarter. Overall, six of the top 10 demand growth markets were located in Texas or Florida in the fourth quarter, as continued disruption and disaster relief efforts from the 2017 hurricanes have increased demand. Outside of these areas, strong organic hotel demand was also reported by markets such as Omaha, Denver, Charleston, and Austin (CBRE).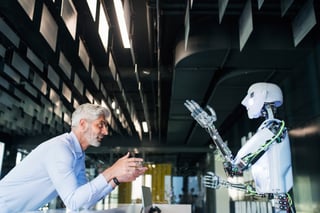 The demand for office space continues to be held afloat by the booming technology sector and the general strength of the broader U.S. economy. Longer term, the demand for office space will likely continue to be challenged by various trends associated with globalization, technology, and changing workplace preferences. Ultimately, although each market will be influenced by its own supply and demand dynamics, the majority of U.S. office markets are expected to become occupier-favorable over the course of the next year.