We are grateful to everyone who helped make this year's FactRight Due Diligence Conference held last week our biggest and best yet!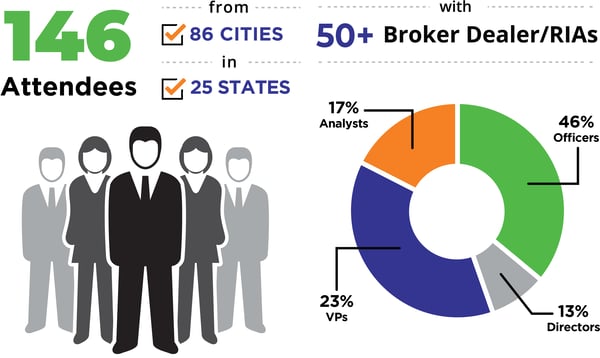 The theme of this year's conference was change—how do massive regulatory shifts, entrance of new sophisticated players into the field, and fluid market conditions impact the ways wealth managers can use alternative investments to meet the long-term objectives of their clients? What product types and strategies are best suited to current conditions, and which are no longer viable? As we discussed at the conference, FactRight stands ready to help our clients conquer the most pressing issues that arise out of doing business with alts.
A lot of hard work goes into executing the annual conference, and we'd like to thank:
Our broker dealer and investment advisory firm clients, who traveled from near and far to make connections, ask tough questions of presenting sponsors, and participate in break-out sessions to discuss industry concerns with their peers. Their participation is what makes this annual event as substantive as it is.
The 23 sponsors who presented their alternative investment offerings to the wealth advisory firms in attendance, and other sponsors who were present for networking. Due diligence reports on presenting sponsors and their offerings are available on FactRight's Report Center.
The Event Group, who helped pull off the annual conference for the fifth consecutive year. They are second to none for event planning in Minneapolis/St. Paul, should you ever need to host an event here.
We'd also like to thank our keynote speakers, Dr. Glenn Mueller of the University of Denver and Black Creek Group, who guided attendees through the current investment landscapes of various commercial real estate asset types, and Mark Lanterman of Computer Forensic Services and faculty of several universities, who captivated the audience by, among other things, critiquing the copywriting of sites on the dark web.
Instead of further describing the all of the conference fun on our blog, we'll simply show you—below are some of the pictorial highlights from FactRight's fifth annual conference.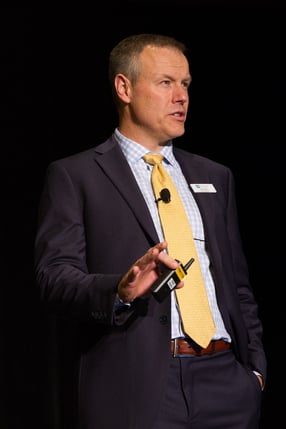 Kicking off the conference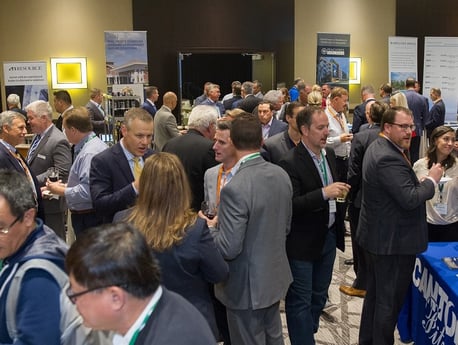 Cocktail Hour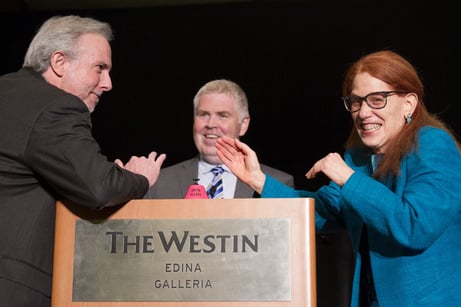 Let's play the FactRight Feud!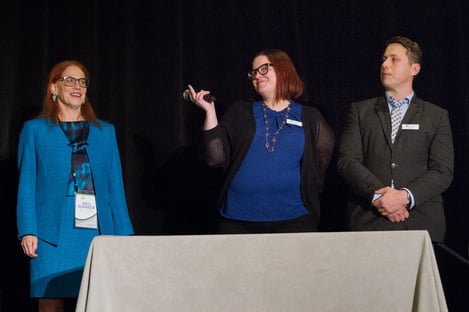 Survey says!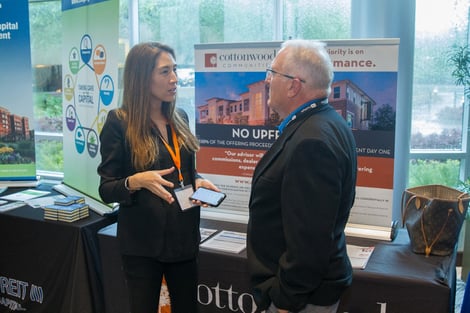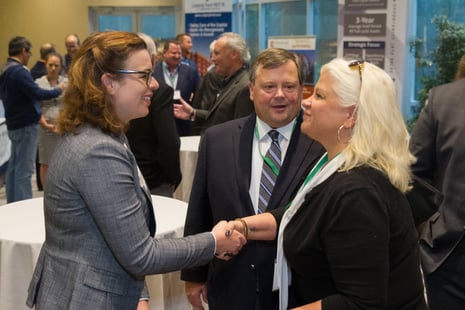 Making new connections
See you next year!