FactRight's team is full of talented people, bringing a diverse set of perspectives to bear on the issues that professionals and their clients confront in the alternative investment space. Over the next several weeks on this blog, we'll talk to FactRight staff about the roles they play at FactRight, their current projects, and what recharges them outside of the office. In this post, we chat with Leah Berend, our office manager and staff accountant.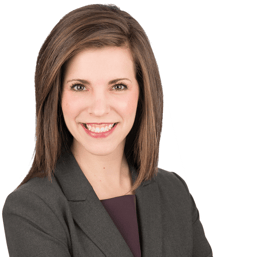 Leah Berend
Title: Office Manager/Staff Accountant
Joined FactRight: January 2017
Education: M.A. Organizational Leadership, M.S. Accountancy candidate
Professional affiliations: AICPA (student)
Areas of focus: I support FactRight's internal departments and oversee billing and our accounting functions.
What is your client philosophy?
My philosophy echoes one of our core values: Whatever It Takes. I love making sure our clients have all the information they need to have a productive relationship with FactRight and I make sure the details are taken care of internally so that the FactRight team can focus on the big picture.
Why do you love working at FactRight?
I love working at FactRight because of the awesome people who are a part of this organization. It is a joy and privilege to work alongside such knowledgeable, principled people. I feel like my IQ goes up as soon as they come in the office.
What are you working on currently?
An exciting office relocation just down the street from our current Eden Prairie, MN offices.
What big industry problem would you love to solve?
Helping to clarify the complexity of alternative investments by helping FactRight grow!
What is your typical day like?
It's usually a blur of supporting our different departments to keep things humming!
What do you do outside of the office?
My husband and I love camping, hiking, and getting outdoors. I also love travel and am planning a big trip to Europe.
What types of books do you read?
Non-fiction mostly. When I'm not pouring over my accounting textbooks, I love reading leadership and business books.
What movie can you watch over and over?
Pride and Prejudice.
What's in your Netflix queue?
The Great British Baking Show, New Girl, and Comedians in Cars Getting Coffee.
What is the last music you listened to?
Amazon Music's "Focus Classical" station.
What is a quotation you are pondering?
"Our patience will achieve more than our force" – Edmond Burke
Connect with Leah Berend on LinkedIn.