We'll continue our Meet the Team series by chatting with Kate Stephany, securities attorney at FactRight and serious outdoors enthusiast.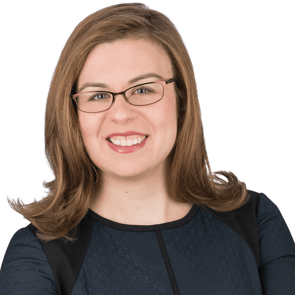 Kathryn Stephany
Title: Securities Attorney
Joined FactRight: November 2012
Education: Mitchell Hamline College of Law (J.D.); University of Illinois (B.S. Finance)
Professional affiliations: State Bar of Minnesota; Alternative & Direct Investment Securities Association (ADISA)
Areas of focus: corporate structure and governance, business succession, legal and regulatory
What is your client philosophy?
To have a client leave every interaction with us more empowered and knowledgeable.
Why do you love working at FactRight?
I love learning something new from our analysts. We have expertise in complementary areas that spark interesting conversations. At a smaller company, these conversations often lead to in-depth and sometimes unique solutions for our clients.
What are you working on currently?
Parsing the new SEC-proposed "suitability-plus" standard for brokers.
What big industry problem would you love to solve?
I'd love to solve the issue of streamlining information-sharing. The launch of our report center website a couple years ago made possible for qualified individuals to access our due diligence reports on demand, which resulted in much wider dissemination of our work for our clients. Based on the same principles, we've launched a resource for registered reps that provide alternative investments as solutions to their clients (Advisor Vantage Point). At FactRight, we are constantly finding ways to share our due diligence and research more seamlessly with clients, and looking at ways to improve the economy and value of what we communicate through that work as well.
What is your typical day like?
I start with a 6 a.m. workout and make it to the office by 8 a.m. The first thing I do is write out a plan for the day. Then I crumple it up and throw it on the floor with knowing chuckle, pour a second cup of caffeinated fortitude, and open my inbox. The day usually takes me where it wants from there.
What do you do outside of the office?
Get outside! My husband and I camp, hike, fish, and garden in the eyeblink that is a Minnesota summer, and then cross-country ski and hike in the winter.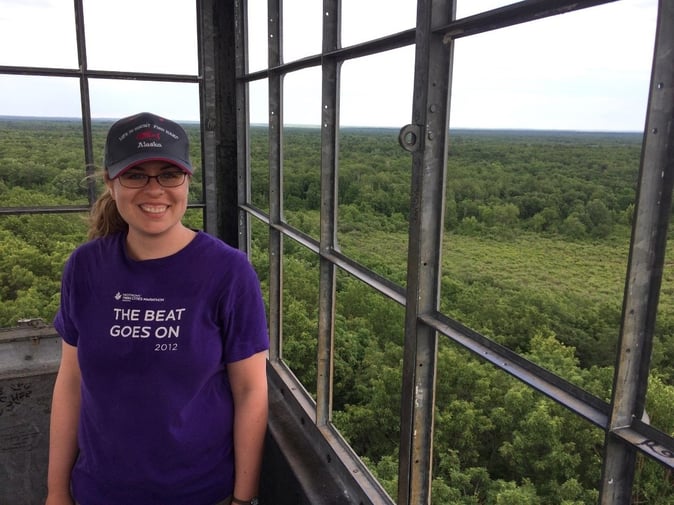 What types of books do you read?
Mostly fiction, such as mysteries, sci-fi and historical fiction. The funniest books (literally laughed out loud in public) I've ever read are by Christopher Moore. I'm always looking for new books.
What movie can you watch over and over?
Star Wars Episode IV – A New Hope.
What's in your Netflix queue?
The Crown and BBC documentaries. I'm a big Anglophile.
What is the last music you listened to?
Thirty Seconds to Mars.
What is a quotation you are pondering?
"We can complain because rose bushes have thorns, or rejoice because thorn bushes have roses." -Abraham Lincoln
Connect with Kathryn on LinkedIn.
Recent FactRight blog posts written by Kathryn:
An Unfortunate Reminder of the Importance of Sponsor Succession Plans
Cybersecurity for Financial Services Firms