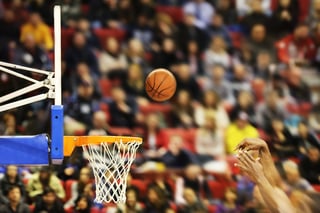 "Those who inherit fortunes are frequently more of a problem than those who made them." —Congolese Proverb
The NBA recently wrapped up its 2017 basketball season with the Golden State Warriors winning their second NBA title in the last three years over the Cleveland Cavaliers. This season offered NBA fans a number of fascinating plotlines:
Is LeBron better than Jordan? No, but that is not a knock on his legacy as a player.
Could Russell Westbrook average a triple-double?
Will FactRight's hometown team, the Minnesota Timberwolves, ever make the playoffs again? Just wait until next year! Copyright Cubs fans!
However, one of the most interesting stories in the NBA this year occurred not on the court but in court.
In 2013 the longtime owner of the Los Angeles Lakers, Dr. Jerry Buss, passed away, leaving his controlling interest in the Lakers to his six children through various trusts. Prior to his death, Dr. Buss established a business succession plan naming his daughter, Jeanie Buss, as his desired controlling owner and president of the Lakers once he passed. Since her father's death, Jeanie Buss has served in those roles, overseeing the Laker's business operations, while her brother, Jim Buss, has managed the on-court operations as executive vice president of basketball operations. However, in February 2017, after years of failing to live up to the franchise's high on-court expectations, Jeanie fired her brother, replacing him with NBA hall-of-famer Magic Johnson.
As is often the case in disputes of this nature, the devil's in the details. Jim did not accept his fate and transform quietly into a passive shareholder. Shortly thereafter, Jim and his brother, Johnny Buss, attempted to take control of the team from Jeanie by proposing to remove her from the Lakers board of directors at the team's upcoming annual shareholder meeting. While the trusts through which the Buss children own the Lakers require Jim and Johnny (as co-trustees along with Jeanie) to support Jeanie as controlling owner, the Lakers corporate bylaws also included a provision that requires that the controlling owner serve as a member of the team's board of directors. As such, if the brothers failed to re-elect Jeanie to the board, she would no longer be able to manage the team as the controlling owner.
Under the threat of removal, Jeanie responded by filing a temporary restraining order against her brothers in Los Angeles Superior Court, which prevented the board from holding its upcoming shareholder meeting. Jeanie's attorney alleged the brothers breached their fiduciary duty under the trust agreements by failing to support Jeanie as the controlling owner, as their father had instructed. With a threat of litigation, Jim and Johnny entered into a consent agreement that waived the annual shareholder meeting and elected Jeanie to the board, ending the dispute and maintaining Jeanie as the controlling owner for the time being, as Dr. Buss had instructed in his succession plan.
Creating a Drama-Free Zone
The drama that accompanies business succession makes for captivating reading when it appears unexpectedly in sports news, but it loses its appeal when it appears in your email from a sponsor or industry news article.
Just as we are likely to do personally, organizations more often than not put off discussions regarding ownership and managerial succession simply because the thought is unpleasant. Unfortunately, this can mean that an organization's first succession discussions are not preemptive but reactionary to a sudden event, usually illness, death, or divorce.
No organization will have all the answers for succession planning, and the answers are likely to change through the natural evolution of the business. What we can be certain of is that the answers will depend on factors specific to the organization, such as:
Is the organization a corporation, partnership, or limited liability company?
Is there is a sole owner, a majority owner, or many owners?
How involved is the ownership with executive management's daily operations?
Has the organization, its owners, or executives experienced ownership or significant executive turnover before?
Does any executive have significant relationships or knowledge imperative to an organization's business not easily replaced?
As the Lakers ownership dispute demonstrates, the relationship between ownership and governance can have a significant impact on business succession. This relationship can support an organization's intended plan, if it has one, or it can completely undermine it. Because of the risk of destabilizing an otherwise strong organization or offering, broker dealers and RIAs must understand the ability of an organization to contend with the loss of a significant owner or executive. Every operational due diligence report available on our Report Center includes analysis on ownership, governance, and business succession. You can decide if the organization's succession plan is a game winner or an air ball.
In researching this post, FactRight sourced the following articles from ESPN.com, NBA.com, and the LA Times, which provide a great level of insight into the recent Lakers dispute:
Written by Russell Putnam and Kate Stephany.